Intelligent Vision for the Workplace
Providing a safe and secure workplace has never been more important than today. People+ Workplace leverages our Intelligent Vision platform for safely securing your workplace and people.
Contactless Entry & Exit

Facial Recognition

PPE and Protective Wear ID

People Tracking

Social Distancing

Area Restriction
Configurable alerts sent to security with individual details & controls of entry doors for a person with high body temperature, no facemask, or no protective wear.
People+ Workplace utilizes a human-centered approach with Intelligent Vision to protect your most valuable asset, your employees while also securing the workplace
Our Solution
Contactless Entry for Secure & Safe Workplace
TechVision+ offers contactless solutions for secure access to your workplace. The platform provides the following capabilities:
Face Recognition based access: Employees and visitors can be registered using a mobile app to capture their personal details and facial features. A Tablet setup at the entrance/exit will ensure that facial recognition is done for entering the workplace.
Mask Detection at the Entrance: The Tablet installed at the entrance can also ensure that people are wearing masks
Temperature Scanning at the Entrance: A contactless Infrared Temperature Sensor is connected to the Table to check the temperature of people at the entrance. The sensor allows accurate temperature measurements over a distance from 25-75 cm.
Attendance Management: The platform offers a Web Portal for managing workplaces and users with reports for viewing entry/exit logs. It also provides capabilities attendance management based on the entry and exit times captured by the mobile app.
Restrict Entry to Hazardous Areas
TechVision+ platform allows a Site to be geofenced to mark areas that are dangerous and worker entry must be curtailed. A surveillance camera installed in the restricted area can alert security when an entry violation is detected.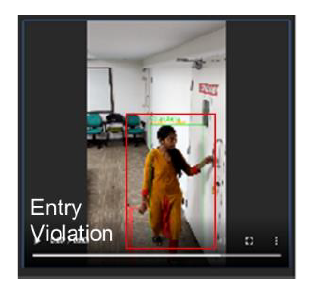 Mask Detection inside Workplace
Surveillance Cameras installed within the workplace can also detect if anyone is not wearing the mask or not wearing it properly and alert the concerned team.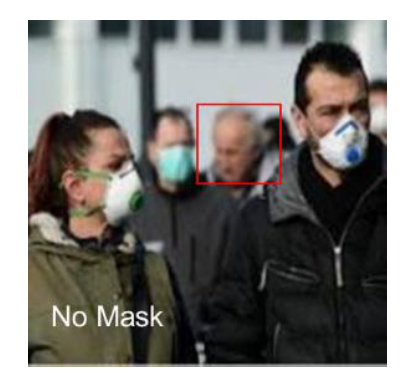 Protective Wear Detection
The platform can utilize cameras to ensure that workers are following safe practices in the workplace by wearing a helmet, protective jacket, and other safety gear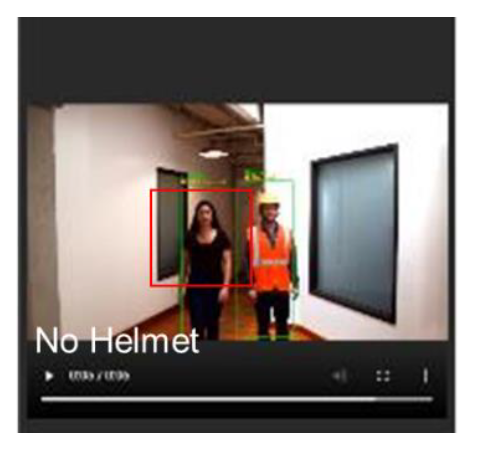 Dashboards & Reports
People+ Workplace is configured via a Web-portal with an easy to use and customizable interface.
Employee records & reports management (Weekly, Monthly, Employee-specific)

Seamless API based integration with other systems such as HR & Payroll

Site maps of the customer premises are well captured through the web portal

Admin can monitor the movements of each employee visitor specifically and in detail

Can export reports in the desired format such as Excel, CSV, etc.
In today's current environment it is paramount to create a safe and secure space for everyone and TechVision+ can help you to stop an infectious disease at the entrance.
CASE STUDY
A UK based Construction Site Tracking and Safety Management platform provider engaged Tech Vedika to leverage our TechVision+ Intelligent Vision Platform. The company was looking for a solution to bring back their employees to work in a safe and secure fashion during the COVID 19 Pandemic.
Solution Details
Leverage our mobile and web-based platform with the intention to assist both workplace employees/ visitors as well as HR/admin teams to effectively handle the Pandemic through contactless attendance tracking

The solution includes a mobile application for employee & visitor registration check-in/out at the office entrances

The mobile app registers persons' face at different angles and sends to ML system for the face recognition algorithm to run

Employee check-ins/outs from the entrance will be tracked through the TechVision+ platform app camera

A web-based IoT platform portal receives all the employee attendance information is displayed in Employee and Monthly attendance reports
Business Outcomes
Improved employee safety by 80%

Contactless & Social Distancing accomplished 100%

Improved overall well-being mindset of both leadership, HR, and employees