IoT based sensors are increasingly being used to track people onsite and offsite. These sensors are also referred to as 'Pedestrian Tags' and can help in building enterprise solutions for tracking Employees in a workplace, students and staff on campus, and workers in a factory as well as vehicle and asset management. TechVision+ intelligent solution for People+ Workplace offers a highly secure, highly reliable, and lowest cost of ownership system. We build this solution to make it easy to protect your valuable assets – workers, vehicles, and equipment.
Our Solution
People+ Workplace platform provides an end-to-end solution with the following components:
LoRaWAN based Nali N100 Tracking tag

LoRaWAN gateway

Wi-Fi APs and/or BLE beacons

Cloud-based CP-Flex™ management software IoT platform with Wi-Fi/BLE based positioning algorithm
The core technology behind the CP-Flex™ platform is the fully integrated seamless indoor and outdoor location capability that enables devices to exploit multiple positioning technologies encountered in varied environments. Delivering an accurate, low power, low cost, seamless positioning experience requires tight coordination between hardware design, device firmware, and cloud services. CP-Flex manages timing, distributed processing, and communications as well as supporting multiple location data services in many markets.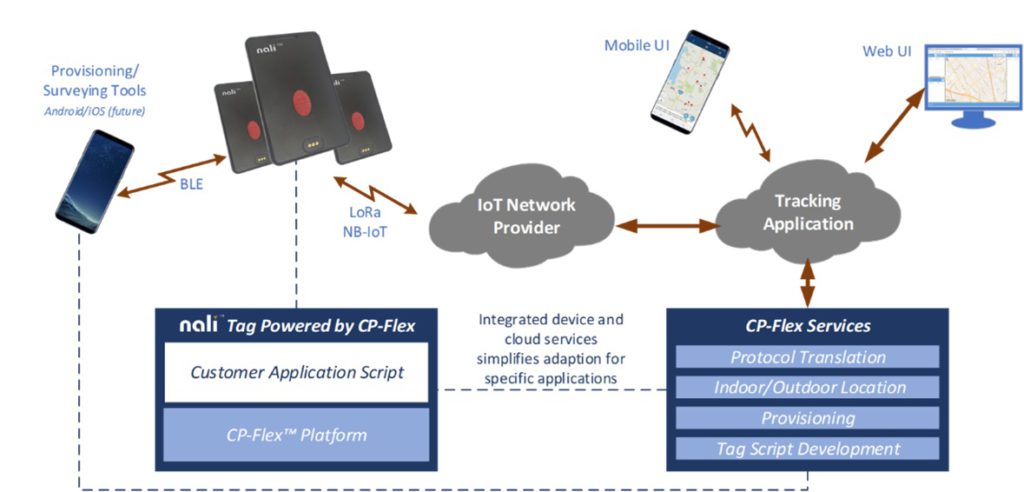 The solution supports a variety of system implementations supporting both cloud and enterprise-based deployments. Systems developed using the Nali-100 tag and related services can work with any preferred LoRaWAN network.
Pedestrian Tag Details
It is a low power, credit card size, indoor and outdoor location device. Nali-100 can be used as an enterprise asset tracking device, an employee safety badge or a student card with an emergency button.
Nali-100 uses low power wide area network (LPWAN) protocols like LoRaWAN to provide seamless and reliable campus-wide coverage. Nali-100 is designed for high security, long battery life, and seamless indoor/outdoor location. Users can set the frequency of location reports from once every 5 minutes to once every month.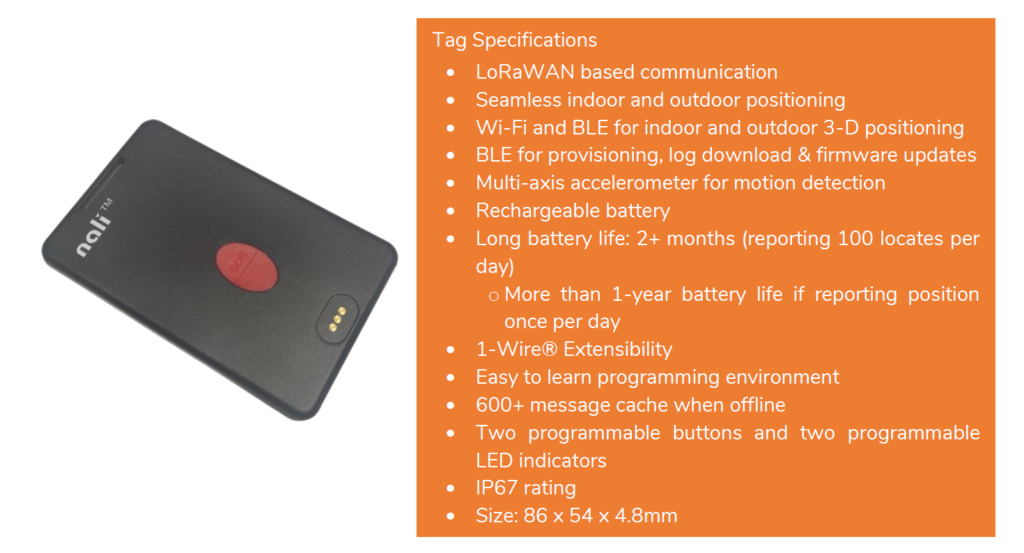 Platform OverviewPeople+ Workplace is a cloud-based platform with the following functionality. The platform uses both IoT devices and Cameras to supplement Vision Analytics based capabilities to the platform.
Workforce Tracking

Locating and Tracking People and Vehicles

Geo-fencing for Entry/Exit Detection

Detection of unrecognized People and Vehicles (requires vision analytics)

Safety Management

Preventing entry into Restricted Areas

Fall Detection, Crash Detection, SOS

Enforcing Safety Checks (Helmets, Glasses, Protective wear, Uniform) (requires vision analytics)
The following are the modules that are part of the People+ Workplace platform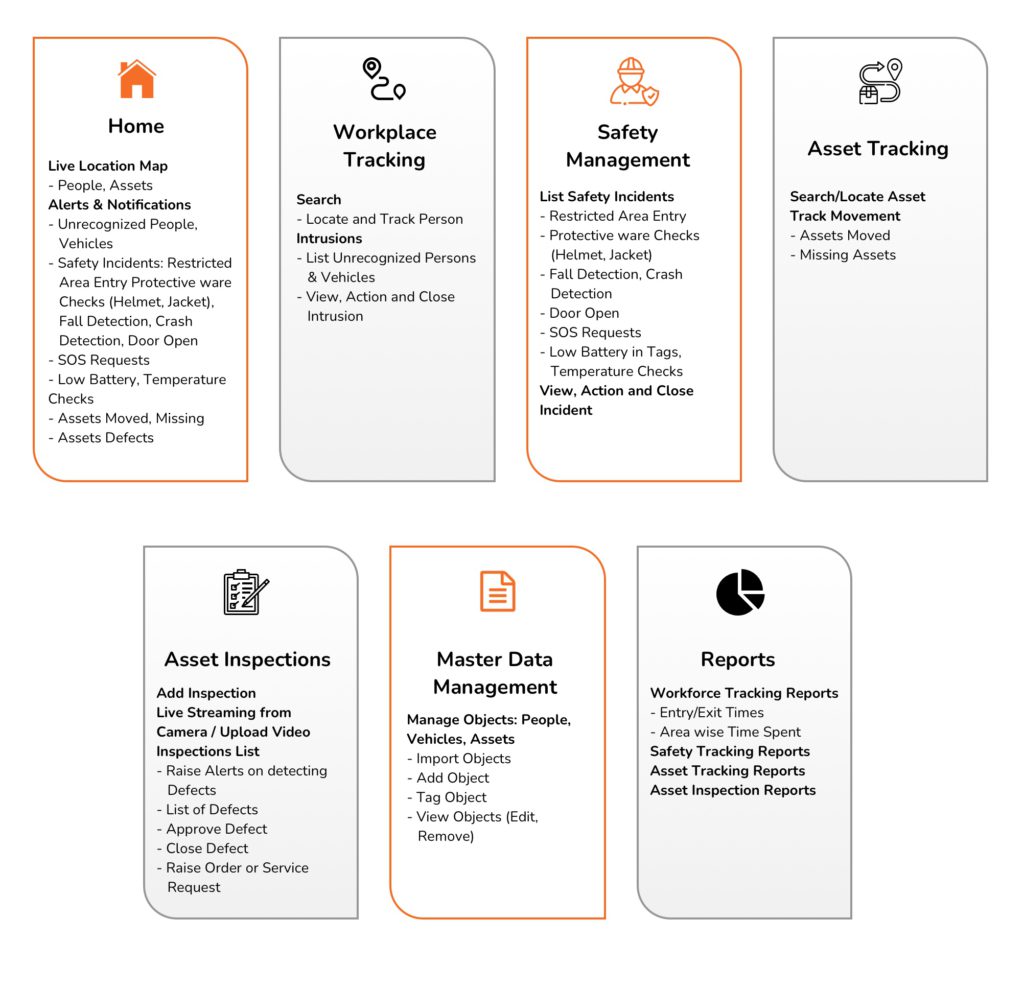 The platform will be configured for use cases related to Tags only for this solution. The vision analytics-based use cases are out of scope.
Conclusion
The current pandemic leads to a rise in contract work thereby increasing the emphasis on ensuring a safe and secure working environment. Lone worker tracking solution will help the organizations to pay close attention and ensure their workers' safety.
It would benefit the organization with an increase in operational efficiency, improved safety, and better productivity. There is also a study stating a 50% improvement in time-spent by workers by tracking their work areas.